Fernhill Olympians Compete!
Throughout the month of February, Fernhill students are learning all about the sports that are featured in the Winter Olympics this year. Each homeroom has also been assigned a country to represent and learn about. Homerooms can earn their own...
Awbury Lower School Loves Reading Buddies!
Once a month, Lower School students at Awbury meet with their Reading Buddies! Students in grades K, 1, and 2 are paired with students in grades 3, 4, and 5 for a reading activity. The older students help the younger students with their reading...
Vetri Foundation Hosts Cooking Classes at Fernhill!
During a cold week in January, the Fernhill campus welcomed the Vetri Foundation for Children to come and teach students to make a healthy snack! All of our students learned to make a healthy kale and chickpea salad with a lemon garlic dressing....
Go Red Foxes!
Wissahickon's beloved mascot, the Red Fox, turned out at this week's boys basketball game to cheer on our student athletes!
Wissahickon Charter School Honors Dr. Martin Luther King, Jr.
Each campus celebrated Dr. Martin Luther King Jr. in creative and vibrant ways this winter. At Awbury, students celebrated a week focused on Dr. King's legacy of peace. They made peace flags, held a middle school art slam, heard from guests about...
Middle School Electives Rock!
Middle School students at both campuses are enrolled in electives once a week. Electives are a time for WCS staff and guest teachers to offer special learning opportunities that wouldn't normally be covered in the school day. Students get to choose...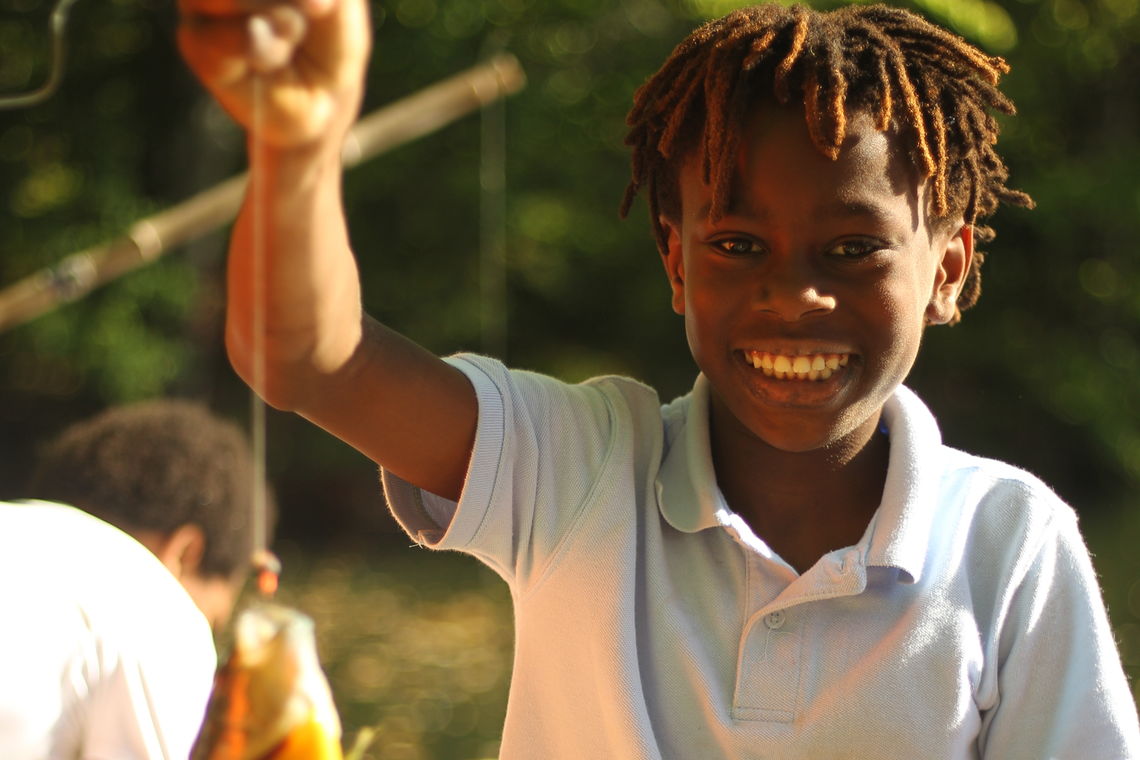 Fifth Graders Visit The Outdoor School in Horsham
Fifth graders at both campuses are excited about their fall trip to The Outdoor School in Horsham. Awbury students have just returned and Fernhill students are preparing to head off. The trip will feature cabin camping, fishing, hiking, team...